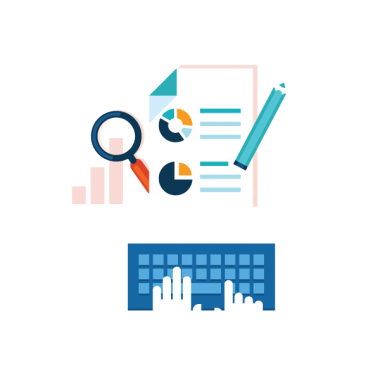 Ecommerce SEO
Our team have worked with a wide variety of e-commerce platforms, both open source and hosted. This allows us to provide platform-specific SEO consultation.




Our SEO Increases Sales & Revenue
If you don't invest in e-commerce SEO services, don't expect to make many sales online. For every product you sell, there's going to be a competitor looking to take your sale and they are never more than a click away. Let us make sure that your products stand out among the competition.
E-commerce websites often have very large product catalogs, thousands of Web pages to optimize, complex duplicate content issues (particularly with regard to product pages), a lack of unique content across the entire site, poor URL structure, and a flawed product category strategy.
The success of your e-commerce site is dependent upon potential customers finding the products that you offer in an online search. Retaining current customers is important, but it's also necessary to gain new customers via non-branded search in order to grow your business.
Our SEO for eCommerce websites has the ability to get you in the top spots of the search results. Finding people ready to buy your products through organic search is one of the most profitable ways to increase sales and definitely the Best ROI on Your Marketing Spend.
83%
Organic Traffic - Increase
38%
Average Visit Duration - Increase
21%
Pages Per Session - Increase
Our E-Commerce SEO Process 
Our SEO process is built for eCommerce, delivering higher ROI than the competition.
1. Your Goals
Before we start any work, our team takes the time to get to know you and your business. Learning more about your audience, business model, and goals will allow us to develop a completely customized search engine optimization strategy.
3. Competition Analysis
Competitor analysis is a proven way to get insights into their levels of visibility, estimated organic traffic and ranking positions for various keywords. This also helps our SEO team highlight your business' strengths, while staying ahead of the competition.
5. Strategy Development
Our SEO strategies have been developed and refined over years to boost your websites rankings. We can take targeted SEO strategies we've used for similar websites and apply them to your campaign. We don't learn on the job; we prove ROI and deliver results.
7. Monitor Traffic and Rankings
We monitor how your sites performance by analysing metrics collected via Google Analytics, Search Console and other in-house tools. These insights not only show us how your site is performing, but can also help us find new opportunities or identify failures. It's not a crystal ball, but it's pretty close!
2. Website Audit
By doing a thorough audit on your current website, we gain a better understanding of the strengths and weaknesses of your current position. We then identify any technical updates required in order to increase the speed at which we can get your website to rank.
4. Keyword Research
One of the most Important SEO elements is the keywords you wish to target. Our team's keyword research will help target the terms that relate to your goods or services, and that are most likely to get you the conversions you need.
6. Implementation
Once we have developed a high level strategy we start the implementation. Our SEO team then starts with on-page SEO as the first phase. Once this has been done, they will start phase two, which is the Off-site SEO, or link building.
8. Report and Refine
Using the data we collect, we make tweaks to our SEO plan and continue to improve your search engine optimization. The monitoring and reporting of your site's performance allows our team to stay on top of your site's position in the marketplace, and further boost your rankings and sales.
Stop Losing Business to Your Competitors...
Let us help you Squash The Competition
We're an experienced team of ecommerce specialists, and we know how to get your products seen and sold
"This incredible team managed to not only get us top positions on Google for all of our top keywords, but they kept us there as well! I would highly recommend these guys to anyone running an online store." Alexa Sandover
E-Commerce Director - Twinings
"This hard-working team provides a consistent stream of fresh leads via organic SEO traffic, as well as Pay Per Call. They also helped us with making sure our website turn the leads into loyal customers." Maria Devinn
Admissions Director - Pitman Training
"We just started working with Marc and his team and after two months we have so many leads from our various websites, we cant sell them quick enough. Great job guys and keep the leads coming." Lucy Parkinson
Owner - Yolex